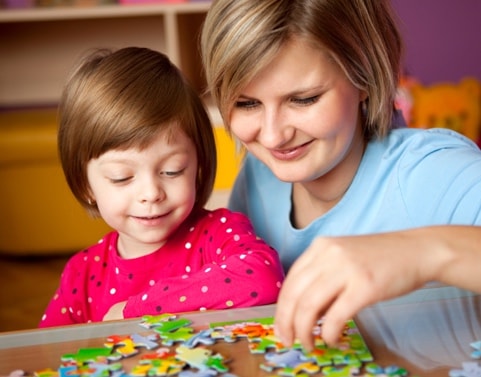 Participant Involvement
Through observing the needs of the children, and by listening to parents/guardians/providers concerns, we will talk with you about how we can work together to address those needs and concerns.
---
We pool our expertise. You bring your knowledge about your child or the children in your care, and we bring our understanding of child development and early years.
We recognize that as busy parents and caregivers, you may need choices about your level of volunteering and involvement. We provide a number of opportunities that we hope will reflect your interests, needs or requests.
Staff will spend time talking you about the issues that are important to you. We recognize the importance of partnerships and are committed to finding solutions that will best meet the needs of all involved.
Advocating for you and your children may happen in a variety of ways. We realize that some may not yet be in a place where they are able to advocate for themselves or their children on their own. In these circumstances, we can assist you with making phone calls, finding additional resources or information, or act as a liaison between other community organizations.
Some familes and caregivers may have programs and strategies already in place and simply need a listening ear. The information you share with us helps us gather pertinent information to support you and the children in your care.
Staff are available to discuss children's emerging skills and strengths with you. Copies of the Nipissing District Developmental Screen are available for you to use. If needed, we are happy to provide assistance in using the tool.
We are also available to talk with caregivers about concerns they may have about the children in their care. Discretion will be shown to ensure confidentiality of the children and families involved.
You are welcome to share your skills or talents at the drop-in centre. This may include; making materials, singing songs or reading stories in another language, presenting a workshop, donating materials, or assisting with tidying up.
---
Suggestion Box
A suggestion box is available for you to leave suggestions and feedback about the programs.